Patchwork & Embroidery Suppliers
We are an exclusive patchwork & embroidery shop, stocking one of Australia's largest collections of top quality flannels. We also specialise in hand dyed ribbons, threads and wool for all your patchwork & embroidery needs.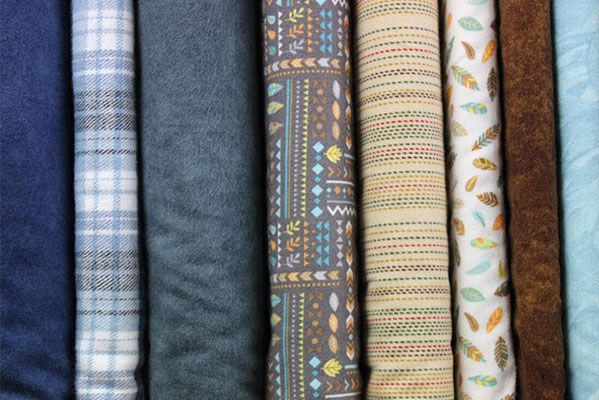 Australia's largest suppliers of quality flannel patchwork fabric
Craftpaks is your one stop embroidery and patchwork shop!!
We have been one of Melbourne's embroidery institutions for more than 20 years, stocking hundreds of specialty threads, hand dyed silk ribbons and fabrics!
For the past 10 years, we have specialised in flannel patchwork fabric, and now stock the largest range of flannels in Australia!
All stock is listed on our website, however if you'd like to come and visit us we are situated in the eastern suburbs of Melbourne and easily accessed by train.
Our Weekly Classes
Our weekly classes are free choice and designed to allow you to work on your own project at your own pace. Our highly skilled teachers are always happy to help you bring your ideas to life, creating your very own original design!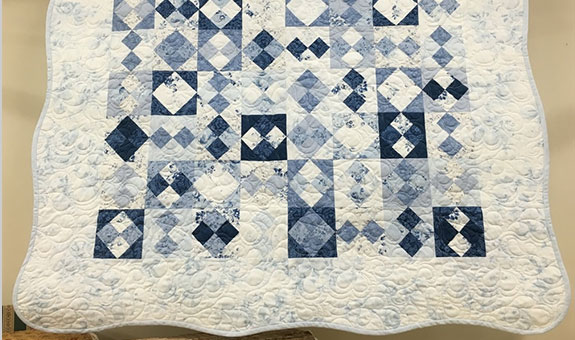 Patchwork
Patchwork classes are held every day of the week with Therese Green. These are free choice – in fact all you need to bring is an idea and we will work through it together!
These classes are also suitable for beginners and those ladies wanting to learn a particular technique, either by hand or machine. All your requirements are available from the shop.
More about patchwork classes >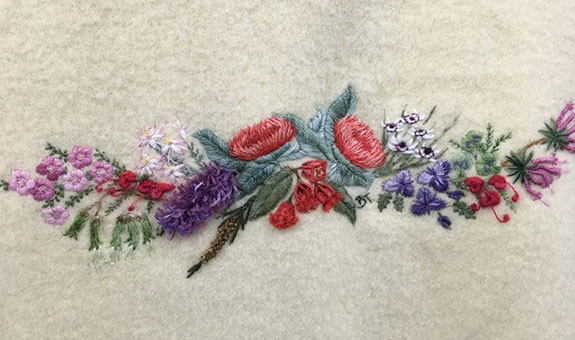 Embroidery
Our weekly embroidery classes are held on Monday's and Fridays, with workshops for dimensional embroidery and Saturday classes held on a fortnightly and monthly basis. All classes are free choice and suitable for beginner's to the highly skilled embroiderer's.
Be inspired by our huge range of samples including woollen baby blankets, thread painting, silk ribbon embroideries and the amazing Dimensional Embroidery.
Bev Tully, Jeana Nicholson and Ana Mallah are our highly skilled embroidery teachers, who are here to encourage and help bring your projects to fruition!
More about embroidery classes >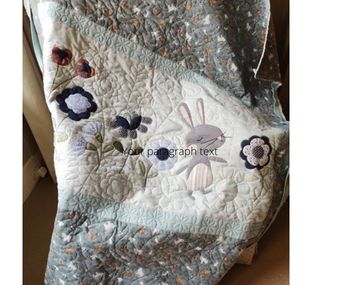 Tina made this cot quilt in some of our gorgeous flannels, in the Thursday morning patchwork class.